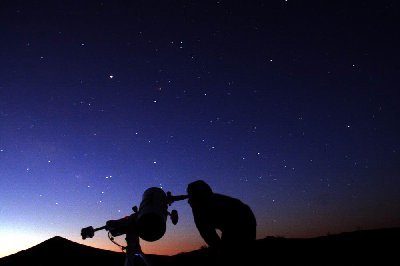 Viewing the heavens through a telescope makes things much clearer, but cannot change what is seen. It's much the same thing with these commentaries, they make what is already in the Bible much clearer without changing anything.
Most Bible commentaries allow you to search by Bible verse, but this is not your typical Bible commentary.  Most of what is found in this commentary is organized by subject and event, and for the most part it is written in chronological order.  It was designed to lead the reader to a better understanding of the love of God so that we may know that we can trust Him with our future.
These five volumes cover the entire story of salvation as found in the Bible, from the origin of sin to sin's total eradication from the universe.  Have no fear, none of these books are about a specific denomination.
(These book were not written by the author of BibleTimelines.com)
Speaking of the book below called The Desire of Ages:
"Of the thousands of books in the Library of Congress on the life of Jesus, this classic ... is one of the most used and asked for."
---
 Read all 5 volumes here free:                      

 

---

 

 

*  If you are interested in knowing the future of God's people then this book is a "MUST READ".  (It is based on the Bible, and written in plain language.)

 

 

 

---

Additional "must read" books. 

(These are not part of the commentary set above, but can be seen as additional details, or more information, or digging deeper into the commentary above.)

These books were placed here for those wanting to dig into the Bible even deeper.  Again, none of these books are about a specific denomination.  They are about Jesus Christ and His love for us.  (These books and more are available in many languages.  Click here.)
* Do you want to KNOW the future?
If you have ever wished that you could know for sure what is going to happen in the future then you NEED to read this book.  With historical and Bible-based facts, The Great Controversy will help build your trust in God as you see how God has counteracted the evils of this world.  Then, based on the Bible, it will show you what is going to happen in the near future, maybe even in your life-time.