Statement of Faith (in a nut-shell):
We believe the truth about God's character - that He is not the kind of Being His enemies have made Him out to be.  He is perfectly loving, fair and kind, and worthy of our total worship, trust and heartfelt obedience. We believe that only the grace and blood of Jesus is sufficient to cleanse us from our sins. We believe that the Holy Spirit fills the believer's life empowering him/her with purer motives and a growing desire to reflect what God is like in our lives through word and deed. We believe that God's Word, the Bible, is a collection of love-letters from Him.  It is a trustworthy guide to lead us to salvation, to give us solid principles for Christian growth, and for helping to prepare us for Christ's soon return.  We believe that since the prophecies of God's Word have all come true in their appointed times, we can trust the Bible when it predicts the soon return of Christ.  Someday Jesus Christ will make a new heaven and a new earth.  Sin, sorrow and suffering will be no more. 


More details:
The following 10-point Statement of Faith represents the official beliefs of BibleTimelines.com. It's a summary of our major beliefs rather than a comprehensive statement encompassing every detail. Furthermore, it's not a creedal statement which draws a line around all that we believe so that there is no room for additional truth or understanding.  God's Word is a light which "shines more and more unto the perfect day" (Proverbs 4:18; cf. Psalm 119:105).

I. The Word of God

The Holy Scriptures, both the Old and New Testaments, are the written Word of God, given by the inspiration of the Holy Spirit as an infallible revelation of God's will for mankind. They are the standard of character, the test of experience, the authoritative revealer of doctrines, and the trustworthy record of God's acts in history. (2 Timothy 3:16)

II. The Nature of God

God is the eternal, intelligent, personal, incorporeal, transcendent, omnipresent, omniscient, and omnipotent Being in the universe, Who is worthy of worship, praise, and service by the whole creation. God exists as one divine personality in a profound unity of three co-eternal persons, Father, Son, and Holy Spirit. He is beyond human comprehension, yet He has revealed Himself through His creation, through the life and ministry of Jesus, and through the Holy Scriptures. (more)

III. Creation and Mankind

God created the entire universe by the method of instantaneous acts of fiat creation. (more)

At least on this Earth, mankind represents the crowning act of God's creation because He made both men and women in the image of God, with the ability to engage in complex thinking and the free will to make meaningful choices. God desires that men and women exercise their free will to love and serve Him by reflecting His character, by acting as His stewards in caring for the Earth, its creatures, its plants, and its environment, and by worshiping Him according to His instructions.

As part of God's creation, mankind is dependent upon Him for life, breath, and all other things. 

IV. The Nature of Sin

By the sin of our first parents in Eden, the human race proclaimed its independence from God and fell out of harmony with Him as our Creator. Adam's sin in particular is the original sin in which all human beings except Jesus are credited by God as having participated in because Adam was acting on behalf of humanity as our representative. Subsequently, all are born with the image of God marred, although not totally eradicated, with a sinful spiritual nature which gives us an inclination to sin, and with a built-in process of physical decay that leads inevitably to death. Not only is mankind affected by sin, but the entire creation also suffers from what modern science calls entropy, the increasing natural tendency of all things toward disorganization, decay, and dissipation.

V. The Life, Death, and Resurrection of Jesus Christ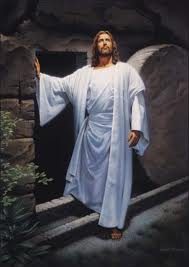 Jesus Christ, the second Person of the Holy Trinity, voluntarily left the glories of heaven and was incarnated as a man in order to restore mankind and all of creation to their original harmony with the Creator. By His life of perfect obedience to God's will, His death, and His resurrection, God provided the only means for the restoration of all things to Himself, so that those who by faith accept Christ's work on mankind's behalf, may get credit for having done the same, and thereby be entitled to eternal life in perfect harmony with God and His entire creation. Christ's mission on Earth also demonstrated the perfect love of God, confirmed the eternal importance of God's Law as the reflection of His character, and proclaimed the triumph of God over Satan, sin, and death, thereby guaranteeing His future return in glory to consummate His victory by forever removing the cancer of sin from the universe.

VI. The Plan of Salvation

Because God loves us, He made a plan of salvation to effect our restoration to harmony with Him. By exercising faith in the life, death, and resurrection of Jesus Christ, human beings receive credit for His life of perfect obedience and for having paid the penalty for our sins. Thus, God treats us as if we had never sinned. This is called justification, which is obtained only by God's free gift of grace through faith alone. Then having been justified, God's people are called to separate themselves from the principles of Satan and his world, and to live a life of obedience which reflects God's character through dependence upon the Holy Spirit's direction and power. This is called sanctification.

Justification and sanctification are like two rails of a railroad track; they always go together, so that if a believer willfully stops living a sanctified life, then he/she thus necessarily forfeits his/her justification status with God as well. Finally, when Jesus returns in glory to consummate His victory over Satan, sin, and death, faithful believers will be instantaneously made both physically and spiritually perfect in nature. This is called glorification, the fruits of which will never end.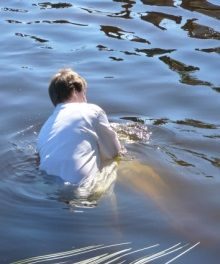 VII. Baptism and the Church
When a person exercises faith in Jesus Christ and receives God's grace unto salvation, baptism is to follow as a physical act of identification with the death and resurrection of Jesus, symbolizing the individual's death to sin and spiritual resurrection to walk in newness of life. Therefore, baptism is a symbol of our union with Jesus, the forgiveness of our sins, and our reception of the Holy Spirit. Bible baptism is by immersion in water, which is consistent with both the meaning of the Greek word for baptism and the symbolism of the act itself. Although salvation and baptism are experienced by believers as individuals, the sanctified life requires fellowship with like-minded persons. For this reason, Jesus established the church as the body of Christ, a virtual extension of Himself. Baptism is the door to church membership. The church is the community of believers who confess Jesus Christ as both Savior and Lord. It derives its authority from Christ Himself, Who speaks through the Holy Scriptures. The church exists for fellowship, public worship, celebration of Holy Communion, instruction in the Holy Scriptures, reflection of the gospel in service to mankind, and the global proclamation of the gospel. As the body of Christ, the church should recognize the unity and equality of all believers in Christ, so that distinctions of class, race, ethnicity, and gender should not exist in the church.  (more)

VIII. The Ten Commandments

The great principles of God's character are embodied in the Ten Commandments and exemplified in the life of Jesus Christ. They express God's love, will, and purposes concerning human conduct and relationships, and are binding upon all people in all ages. They function to point out sin in the life, to awaken a sense of need for a Savior, and to show how God wants people to relate to Him and to their fellow man. The Ten Commandments are the basis of God's covenant with His people, and are to be written on the heart of every believer. They are also the standard in God's judgment because, although salvation is by grace through faith alone, our works reveal whether our profession of faith in Jesus is genuine or not. (more)

IX. The Christian Lifestyle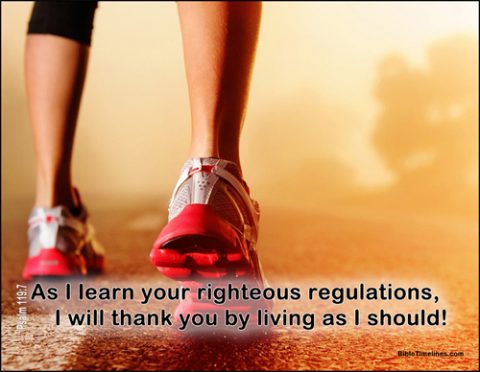 Believers are called to live a sanctified life dedicated to God and His principles, which affect every aspect of human life. In this way, a Christlike character is developed in His people, who then are more effective witnesses for Him. As such, our recreation and entertainment should meet the highest standards of Christian taste. While recognizing cultural differences, our outward appearance should reflect beauty with simplicity, modesty, and neatness because Christian adornment is that of the inner character rather than of outward display. Because our bodies are the temple of the Holy Spirit, and man is a holistic creature in which the physical, mental, and spiritual dimensions are interrelated, we should engage in appropriate physical exercise, obtain sufficient rest, abstain from unclean foods, and make the most wholesome foods available to us the core of our diet. We also should abstain from alcohol, tobacco, narcotics, and the irresponsible use of medications.

X. The Second Coming of Christ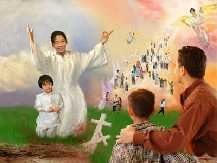 The Second Coming of Christ is the blessed hope of the church and the grand climax in the plan of salvation. Jesus' return will be literal, personal, visible, audible, and global in nature. When He returns, the righteous dead will be resurrected, and together with the righteous living, will be glorified and taken to heaven. The wicked will be destroyed by the brightness of His coming.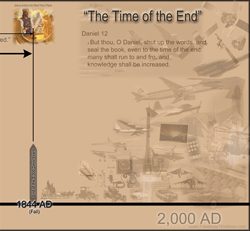 Although the time of His coming has not been revealed the nearly complete fulfillment of end-time Bible prophecies and the general condition of both the world and the church strongly indicates that Christ's coming is imminent. Therefore, believers are exhorted to be spiritually ready at all times.  (more)